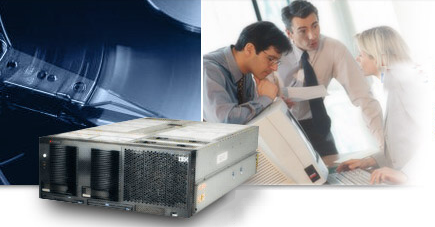 Windows, MAC and RAID Data Recovery
Flash Drives & Camera Cards
Quickbooks, SQL / mySQL databases, pictures, spreadsheets, documents, patient and client data, historical and research data, to list a few…
Advanced data recovery for Sacramento businesses and individuals…
Sacramento data recovery service gets your data back when your laptop dies, your hard drive fails and when RAID drives go offline and you cannot access your files. Call now to speak with the data recovery experts that Sacramento businesses and individuals have trusted to recover their lost files since 1999…
Advanced Data Recovery has been performing data recovery for Sacramento hospitals, medical practitioners, dentists, universities, students, and fortune 500 companies in Sacramento and across the United States since 1999.
Our data recovery services can save your company and even your job when mission critical data is on the line because of hard drive failure, software corruption, or human error (accidentally deleting files or formatting a hard drive).

Call 1-800-450-9282
Answers To Common Questions…
Quick turnaround 5 to 7 days for most recoveries)
Your recovered data is returned on a new external USB hard drive
In most cases your data can be recovered
Free diagnosis and evaluation!
Emergency service is available for time critical situations
Protect your data and your equipment from further damage…
Please turn off your system and write down the symptoms you are experiencing. For example, a hard drive making a clicking sound, RAID drives in degraded mode, RAID controller failure, empty containers, volume not mounting or recognized, a BIOS error, or multiple hard drive failure.
When disasters like flooding, hurricane, lightning or fire strike, our data recovery engineers can be counted on to get your company data back online fast! If necessary, data recovery engineer can be dispatched to your location to expedite the recovery process and help prevent permanent data loss.
Emergency data recovery services are available when you need your data fast...
Call for a no obligation quote
1-800-450-9282
…We are located in the Sacramento area so your data gets recovered locally. We do not use "fake" or virtual offices to make you think we're local. Advanced Data Recovery really is in the Sacramento area. We offer pick up and delivery options to make it convenient for you. Plus our advanced data recovery techniques achieve outstanding results fast, at the lowest prices possible.
For over 20 years, our Sacramento data recovery service has been recovering files and crucial business data from crashed, clicking, unbootable computers, failed hard drives and RAID servers for businesses, government agencies, students and home users… in Sacramento, Davis, Elk Grove, El Dorado Hills, Folsom, Citrus Heights, Roseville, Napa, Fairfield, Northern California, and across the United States.
Office Documents Recovered
(Documents, Spreadsheets, Powerpoint Presentations, etc.)
Database Recovery
(SQL, mySQL, Access, Exchange Server, etc.)
Accounting and Financial Data
(QuickBooks, Peachtree, etc)
RAID Recovery
(All variations and RAID configurations, Hardware and software RAIDs, Virtual machines, etc.)